Music & the Band That Plays It ... for All Occasions
Jazz Funeral
Going Out In Style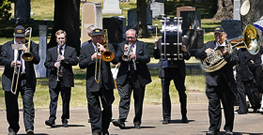 The Jazz Funeral is a centuries-old tradition of mourning and celebration to honor a departed soul. Band of Praise has participated in dozens of funeral and memorial services in the Twin Cities — walking the pathways of a cemetery, marching through church , playing Dixieland blues next to the casket at a wake, playing blues from a choir loft, or outside at the church door — then on to the meeting hall for family, food, and music.
In The Garden
The Old Rugged Cross
Sweet Sweet Spirit
We Shall Overcome


Party
Soundtrack for a Good Time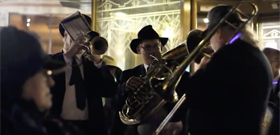 Winter Mardi Gras season or a summer Bar-B-Q, Band of Praise's style of feel-good music helps to make sure the good times roll. Our honest, acoustic musical sound is conversation-friendly. We enhance the space rather than dominate it, but at the same time if you like to dance, nothing moves the body like Dixieland. Band of Praise and Mardi Gras are an obvious match, but we play riverboat cruises, home parties, art fairs, you name it.
Ain't Misbehavin'
Ballin' The Jack
Feels So Good
Iko Iko


Event
Upbeat Ambiance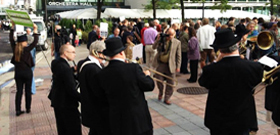 If you're responsible for planning an event, you want some of the myriad details to be easy and reliable. Band of Praise is comprised of professional musicians, members of the American Federation of Musicians and local Twin Cities Musicians Union. We can help you create a positive, upbeat atmosphere with style in the best hotel banquet room, or relaxed and casual at a park band shell. We're flexible and creative and we can help.
Mississippi Mud
Basin Street Blues
Up A Lazy River
Livery Stable Blues